Preferred supplier to the MOD
The Learner Driving Centre (LDC) is an approved ELC training provider (number 3393). We decided to become an ELC provider because of the many positive attributes former Armed Forces personnel have to offer. In our experience they are not only ideal candidates for the way we train they also make model driving instructors. Over the last 20 years we have helped many former members of the Armed Forces achieve both fruitful and successful driving instructor careers. However, don't take our word for it, see what others say:

David Mitchell - Served in the British Army for 18 years and joined LDC in 2006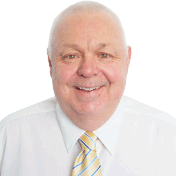 During my time in the services I worked within many different departments including first aid, resources and recruitment. I was a recruit trainer for many years and I found this stage of my military career very rewarding and satisfying. The skills I had developed would lead me to my future career. After serious consideration and a meeting with a career's advisor she suggested I train to be a driving instructor.
I originally went to one of the better known national driving schools and spoke to their regional manager but wasn't very happy with their hard pressure selling techniques. I then noticed an advert for LDC in the local newspaper and even from the first phone call I was impressed with their professionalism and more relaxed selling approach, I didn't feel pressured to make a decision, I instantly felt at ease.
I am so happy that I made the decision to go with LDC, my tutor was excellent and I was happy with the concise structure of the training course which enabled me to successfully pass each part of the official examination necessary to become a driving instructor.
The support to get my LDC driving school up and running was also great and I now have a very successful business. I can honestly say it was one of the best decisions of my life and I genuinely look forward to going to work each day.
Another thing that I like about LDC is the unique LD System for learners where they can watch the DVD at home and use the workbook which reduces chat time in the car and can make the lessons more practical.
I would recommend LDC to anyone looking to train as a driving instructor, or for anyone looking to join the franchise, regardless of where they did their training.
Visit my website: www.courseswithdavid.co.uk
Andy Lane - Served in the British Army for 9 years and joined LDC in 2003

I was in the Royal Corps of Transport and training always played a big part in my career in the forces so it was only natural that I would find a career that involved training and meeting new people.
After seeing different adverts in my local newspaper I decided to call the different companies offering instructor training and find out how it works. I am so glad that I did my research as it enabled me to disregard companies straight away who had a bad reputation and were offering packages that were too good to be true!
Even though LDC was at the time a fairly unknown driving school I couldn't fault them and after I qualified in 2003 I became an LDC driving school operator. Since then I have never looked back, every day is different and there is nothing better than seeing a student pass their driving test, that is the ultimate job satisfaction.
If you are serious about becoming a driving instructor and want a company you can trust look no further.
Visit my website: www.passwithandylane.co.uk
Henry Sams - Served in the British Army for 23 years and joined LDC in 2004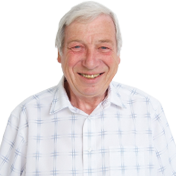 I started my military career at the tender age of 16 with the All Arms Junior Leaders Regiment in N.Wales following in my fathers foot steps who was also a military man. I became a military Police man and have served all over the world.
Following a bad experience with another driving school and while trying to qualify I acquired a copy of LDCs training videos which I found a big help. I later approached LDC to join their franchise back in 2004.
Since then I have never looked back and I am very happy. I have a great little business doing a job I really like. Support is always at hand and I wouldn't hesitate in recommending them to any service personnel looking to find a decent company to work with when they are ready to leave the forces.
Visit my website: www.henrysams.co.uk
Ken Bertram - Served in the British Army for 14 years and joined LDC in 2000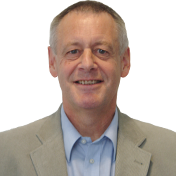 I was in the Royal Core Signals based In Germany, Northern Ireland and Gibraltar. After leaving the forces I had done other jobs but I didn't get the fulfilment and satisfaction that I craved. After seeing various adverts from driving schools offering instructor training I was intrigued to find out how it worked.
It surprised me how different each company operated and after looking through all the literature and speaking to office staff it became clear to me which company I wanted to choose to train with. LDC's service was very friendly and punctual; no matter how many questions I had there was always someone on hand to speak and that made me realise that LDC were interested in my future career rather than just my course fee. Other companies were no where near as helpful or understanding as LDC.
LDC has helped me to develop my training skills further and I am now a fully qualified tutor able to train people to become driving instructors.
Over the last 10 years I have seen LDC grow and grow and my weekly franchise fee is a small price to pay for the benefits I receive. The main reasons I enjoy this career are that I am my own boss but I have the backing and support of a successful national driving school, I control my diary and the career suits my lifestyle and personality.
I would recommend this career for anyone who is looking for a flexible and rewarding career.
Visit my website: www.learnwithken.co.uk
Dave Rushton - Served in the British Army for 25 years and joined LDC in 2007


I started in the Army as an Apprentice Chef in 1966 and during the next 25 years I served in many different locations round the world cooking in the main Kitchens, Officers Messes, and even in a Generals Household.
After a number of civilian jobs I felt I needed a job that would allow me to use the skills I had developed in the Army. I had self discipline, I could teach, I got on well with people, I wanted to be my own boss and I could drive to a reasonable standard. The answer was simple; the problem was how to go about it. After looking at several training options and the franchises the one that really stood out was LDC.
The initial interview went well and I felt that this was a good team to be in, everything was explained and I didn't feel that I was being pressured into something I didn't really want.
The training began and I was able to go at my own pace, if I had any problems there was always a friendly voice at the end of the phone and you felt like you were being invited in for a quick cup of tea while the problem was being sorted.
The practical training started and while I will say it was not easy, it was interesting and certainly very informative.
On completing the training and passing the required exams then came the part of setting up your own business. LDC carried out the job they promised and I now have a successful business with all the support I need.
Unlike many of the competitors LDC actively encourage you to generate your own business and let you get the benefits. The LD System is about getting the people to do the practical part of the driving while they are with you, and for them to do the studying while they are at home. Less of the boring chats in the car, more of the interesting practical part.
I would recommend LDC to anyone looking for a new career as a Driver and Vehicle Standards Agency Approved Driving Instructor.
Paul Smith - Served in the British Army for 23 years and joined LDC in 2007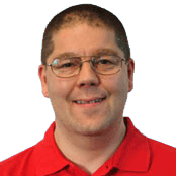 I spent the first career of my working life (23 years) in the Armed Forces reaching the rank of WO2 (QMSI).
When I left the Army I didn't come across LDC and went to another major national driving school. The training given was not very good but due to my own personal efforts I did manage to pass.
Having qualified I decided that I wanted to "work with a company" and not "work for a company" as seems to be the case with many of the other major national driving schools!
Fortunately by this time I knew about LDC. There were many things that steered me towards LDC; the fact that you decide on what car to use was one of them. Another was that during my military career I realised that structure and planning is vital when doing anything. LDC's lesson style and their associated Training Aids impressed me and it takes something exceptional to do that - I am not easily impressed!
The support I received to get my LDC driving school up and running was excellent and I now have a very successful business. I clearly made the correct choice as I am now in my fourth year with LDC and find this new career path invigorating and exceptionally rewarding. LDC is there for me when I need advice and support; however they allow you to run your business your way.
Would I recommend LDC to anyone looking to train as an ADI or to "work with them?" I guess the answer to that after 4 years is yes on both accounts!
Visit my website: www.passinspalding.co.uk
Chris Amor - Served in the Royal Navy for 22 years and joined LDC in 2012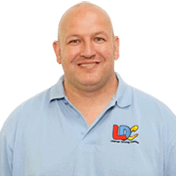 I have been a Driving Instructor with LDC for 24 months after serving 22 years in the Royal Navy. When I knew that I was leaving the services I had a tough decision to make about what to do on my release. I didn't want a job where I was answering to someone, so decided to become self employed, being a Franchised Driving Instructor allowed this, with help only being a phone call or email away.
It was time to become qualified but unfortunately LDC wasn't on the ELC scheme but was looking to join the scheme, and it was my pleasure to be part of getting them onto it. LDC provides nationwide instructor trainers, which meant that my training could take place in my hometown. The LDC learning programme involving course books and videos are superb, helping towards the tests that I needed to undertake. My instructor trainer or the training department quickly dealt with any problems I encountered. All the tuition I received was of a very high standard helping me to get ready for each part of the ADI examination, which is why I think I passed first time. Once qualified I had no hesitation in deciding to join LDC, the support they had given me over the months of my training just told me they were the company I wanted to work with. I did an acquaint course giving me an insight of what to expect, how to promote myself and how they promoted me as well as other helpful information. I am now on the road and getting regular work by myself but still have the booking office to fall back on. One of the biggest decisions on leaving the forces was made so much easier by joining LDC and I certainly have no regrets and would highly recommend them to any one who was interested in becoming a driving instructor.
Visit my website: www.courseswithchris.co.uk
Karen Dufty - Served in the British Army for 6 years and joined LDC in 2012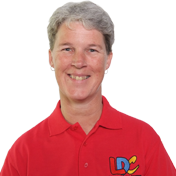 Prior to becoming a driving instructor I was a Physical Training Instructor in the British Army for 6 years then served nearly 20 years with the Police.
I did lots of research in to different driving instructor training providers before I chose LDC and I'm happy that I did. I passed my Part 1 and Part 2 exams at my first attempt but failed my first attempt at Part 3. With LDC's support I decided to go onto a trainee license, join the LDC franchise and rent a car from their sister company Business Car Rentals. LDC gave me additional remedial training free of charge, this training and the real-life experience I gained from teaching learners on a Trainee License helped me immensely and I successfully passed my Part 3 exam. After getting my green badge I decided to continue with the LDC franchise, and I enjoyed driving my Vauxhall Corsa rental car so much, I had to go out and buy my own!
I'm happy being a driving instructor because I am my own boss, I enjoy teaching and I have a great business of which I am very proud. Becoming a driving instructor was a natural career path for me to take following the training I received during my Military and Police career. If you are considering becoming a driving instructor I would say go for it, it's a very rewarding career.
David Hope - Served in the Army Air Corps for 25 years and joined LDC in 2013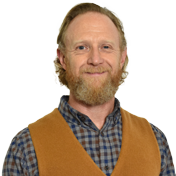 Upon completion of a successful and enjoyable 25 year career in the Army Air Corps, culminating in becoming the Corps Regimental Sergeant Major, I realised that I had spent a substantial percentage of my career in training, and had learned how to work with and train people of all ages and from different backgrounds.
I was like many that leave the forces in that I was initially unsure what to do next. I saw an advert for LDC in one of the re-settlement magazines and realized that not only would my experience from my military career give me a good start as a Driving Instructor but a career with LDC would also give me the flexibility, independence and reward that I was looking for.
I completed my training using my re-settlement grant and enhanced learning credits. The course structure and the teaching material LDC provide is first rate and not too dissimilar to how I had taught in the military. Both my tutor and the training staff at LDC were thoroughly professional and supportive every step of the way.
Since qualifying as an ADI my business has gone from strength to strength, again with the full intimate support of LDC when I needed it. With LDC I now feel I have a good balance of independence and support from a company that seems to embrace similar values and standards to those I was used to in the military. I can honestly say I am proud to drive around in an LDC car and I feel that using the LD system of teaching gives me the professional edge over other driving schools and instructors.
If you are interested in a career as a Driving Instructor then I would wholeheartedly recommend that you come and train and work with the best and become one of the LDC family!
Visit my website: www.learningwithdavid.co.uk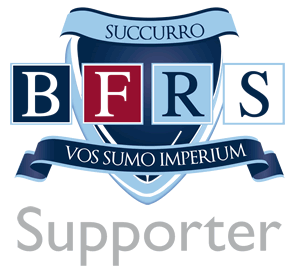 Call today on 07976 748836 or Email me to find out more
If you have any questions or to book lessons today, feel free to contact me